French Riot Police Gear Up in Anticipation to Troma Entertainment at Cannes 2015! Return to Nuke'Em High: Volume 2 Pre-Sales!
posted in
News
|
Once again, the Troma Team will be making headlines this week, May 13-24, as they arrive for the 2015 Cannes Film Festival. As always, Troma will be disrupting the otherwise beautiful and calm French Riviera with its particular brand of in-your-face DIY films. In addition to its 800+ catalog of money making titles, Troma will be pre-selling the nearly completed Return To Nuke'Em High: Volume 2 to buyers and granting interviews to International Press.

Troma Team's Executives discuss the influence of Eric Rohmer's Les Contes Moraux in Return to Nuke'Em High: Volume 2!
Lloyd Kaufman, President of Troma Entertainment and creator of the Toxic Avenger, proudly announced that the Troma Team recently completed a "Learn How to be French" at New York's prestigious College du Croissant, where "we have achieved a sense of superiority."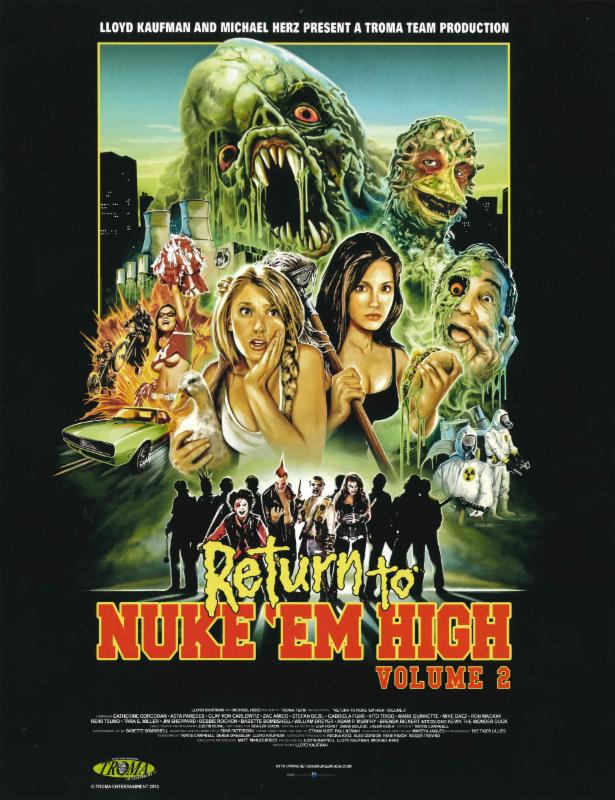 For more info on Lloyd Kaufman, the Troma Team, and Cannes 2015, fans can 'Like' Troma's Facebook page.
'Like' and 'Follow' Troma online at
www.facebook.com/troma.entertainment and www.twitter.com/lloydkaufman!
'Subscribe' to Tromamovies YouTube Channel for hundreds of full length films, cartoons and shorts!