Animal rights
posted in
`Roids
|
Greetings from Tromaville! This photo is for anyone who thinks that animals do not have feelings. Troma has been a champion of animal rights since Tromeo and Juliet, when we referenced the very real fact that cows "scream on their way to the slaughter house." Also, in Poultrygeist: Night of the Chicken Dead, we rallied against the corporate food shills who raise animals in horrible conditions before slaughtering them to sell for them $.99.
http://abclocal.go.com/wpvi/story?section=news/bizarre&id=7086866
.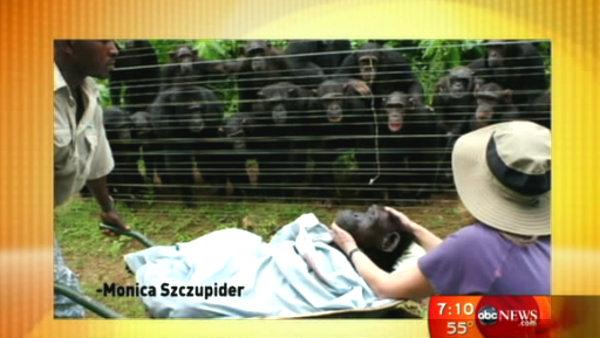 Editor's Note:  Contrary to how this may appear, this is not the Troma Team mourning the death of Lloyd Kaufman.